Produced by
Told by an Idiot, Young Vic and Theatre Royal Plymouth
Written by
Kathryn Hunter, Paul Hunter and Edward Petherbridge
About
Acclaimed classical actor Edward Petherbridge rehearsed for the role of King Lear – then a major stroke left him barely able to move. As he struggled to recover, he made a discovery: the entire role of Lear still existed word for word in his mind.
Directed by Kathryn Hunter and performed by Edward Petherbridge and Paul Hunter, this is a moving and comic exploration of the resilience of the human spirit through the prism of Shakespeare's great tragedy. My Perfect Mind celebrated Told by an Idiot's twentieth anniversary as one of the UK's leading and most inventive touring companies
Performances
Theatre Royal Plymouth
Thursday 14th February – Saturday 2nd March 2013
Young Vic, London
03 – 27 September 2014
Tobacco Factory, Bristol
30 September – 04 October 2014
West Yorkshire Playhouse, Leeds
15 – 18 October 2014
Unity Theatre, Liverpool
21 – 25 October 2014
Birmingham Repertory Theatre
04 – 08 November 2014
Stephen Joseph Theatre, Scarborough
11 – 15 November 2014
Teatre Lliure, Barcelona
20 & 21 November 2014
Reviews
"Like watching a masterclass on King Lear under the influence of LSD"
Daily Telegraph
"Bonkers, borderline offensive... highly amusing"
Time Out
"Hilarious, haunting, superbly directed by Kathryn Hunter"
The Independent
Cast
Paul Hunter
Edward Petherbridge
Creative Team
Direction
Kathryn Hunter
Design
Michael Vale
Lighting Design
Alex Wardle
Sound Design
Gregory Clarke
Produced by
Theatre Royal Plymouth
Written by
Glenn Waldron
About
In a terrace house in the city, three different couples are cautiously looking to the future.
Teenager Richard is plotting his escape to art college, just as lecturer Graham is settling in. Mum-to-be Laura has big plans for her forever home – if only Becci will sell it to her. And in the middle of the night, marine expert Mark has an unexpected visitor, a young woman with more than paddleworm samples on her mind…
A story of buried secrets and new beginnings, Forever House is the debut play of Westcountry-born writer Glenn Waldron. It's a pitch-black comedy drama that asks the question: can you ever really start again?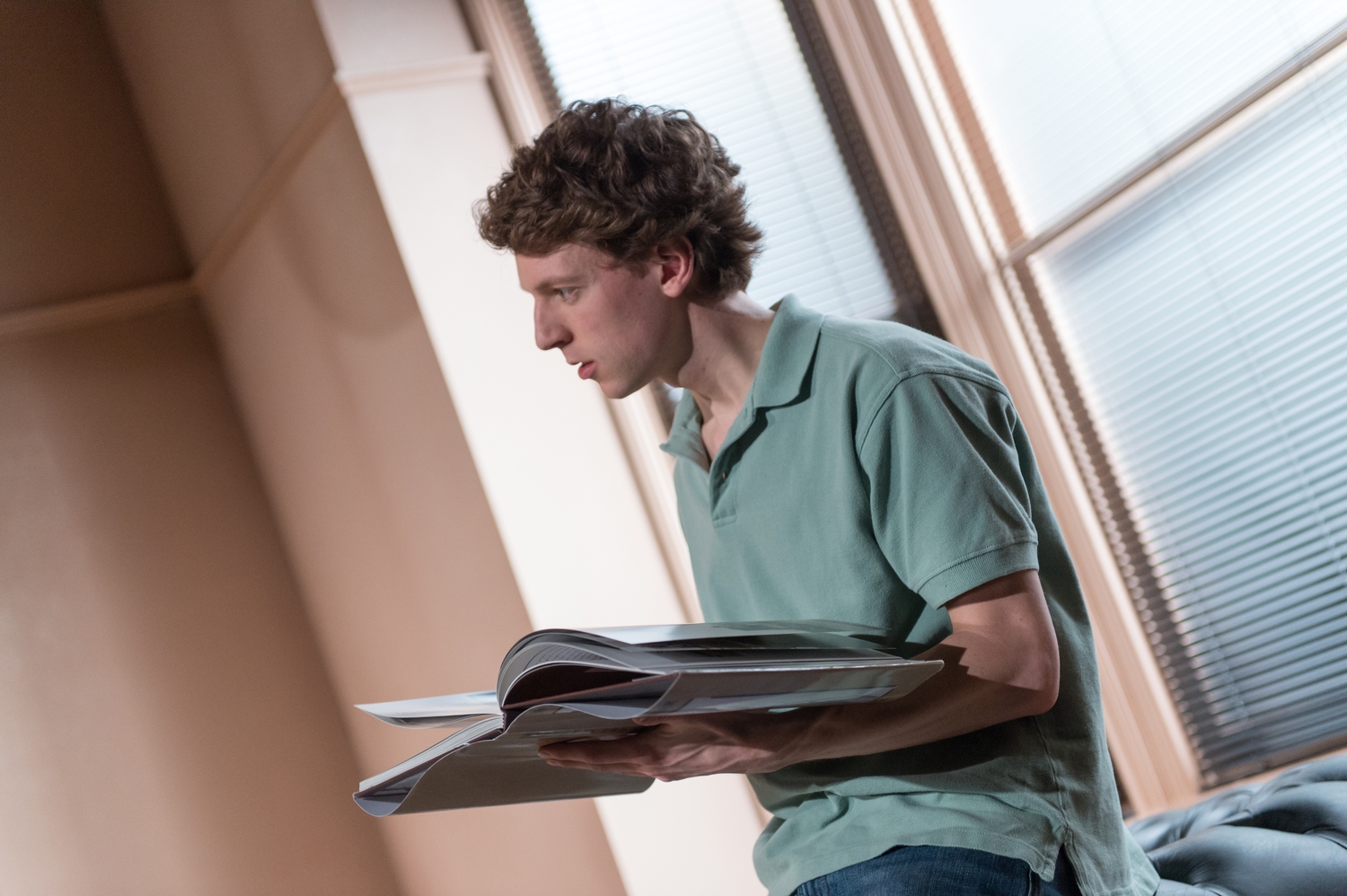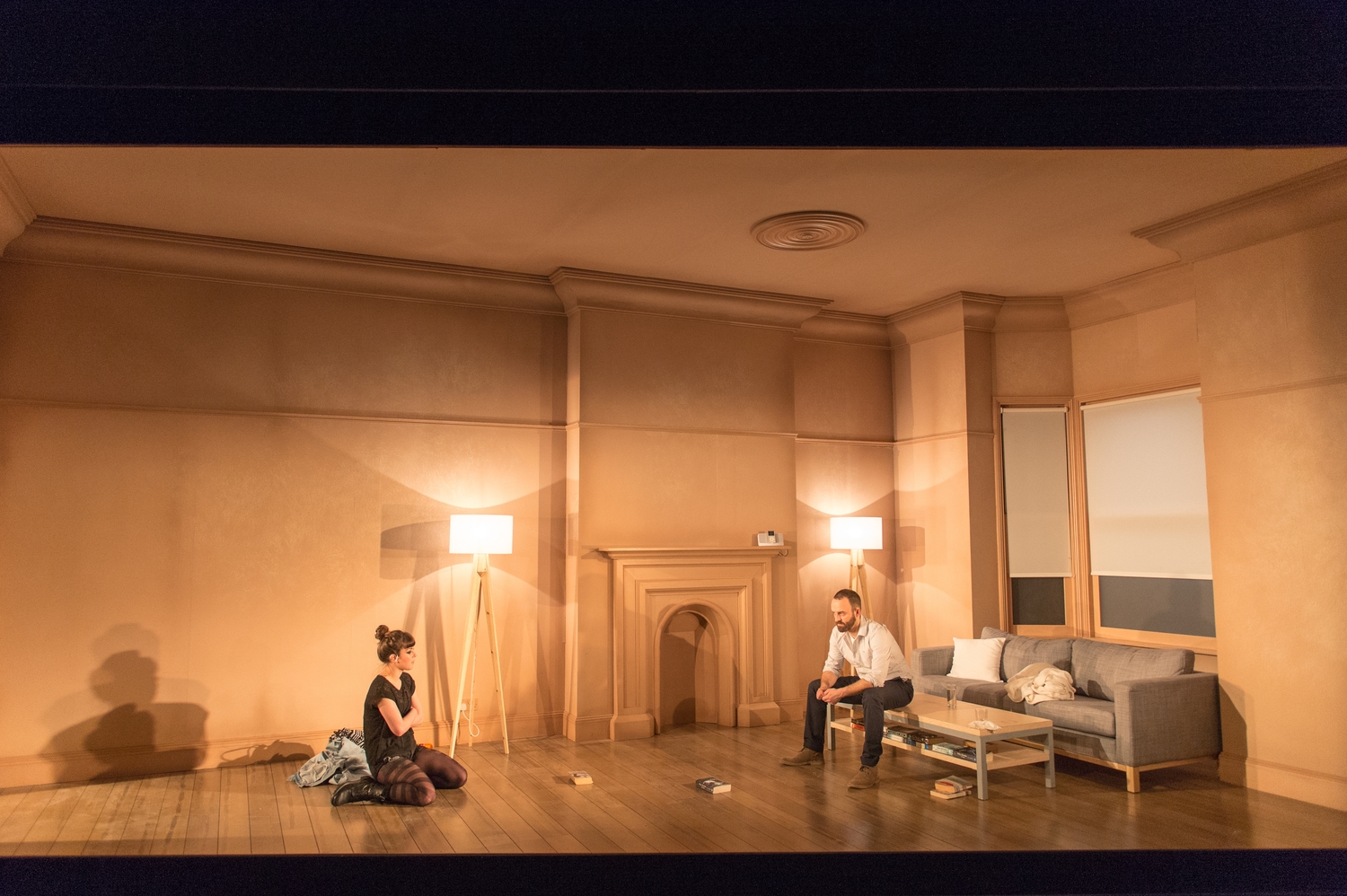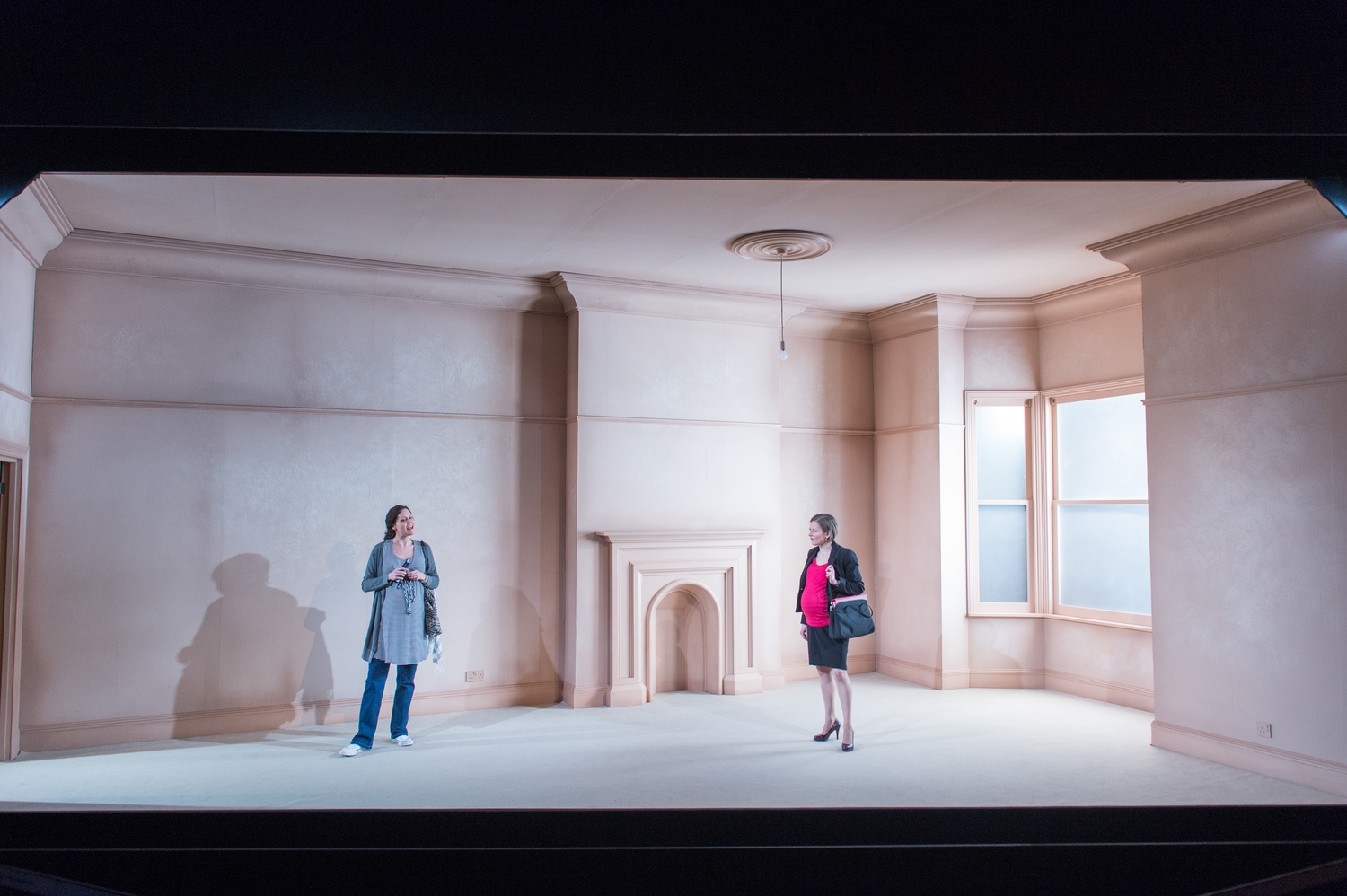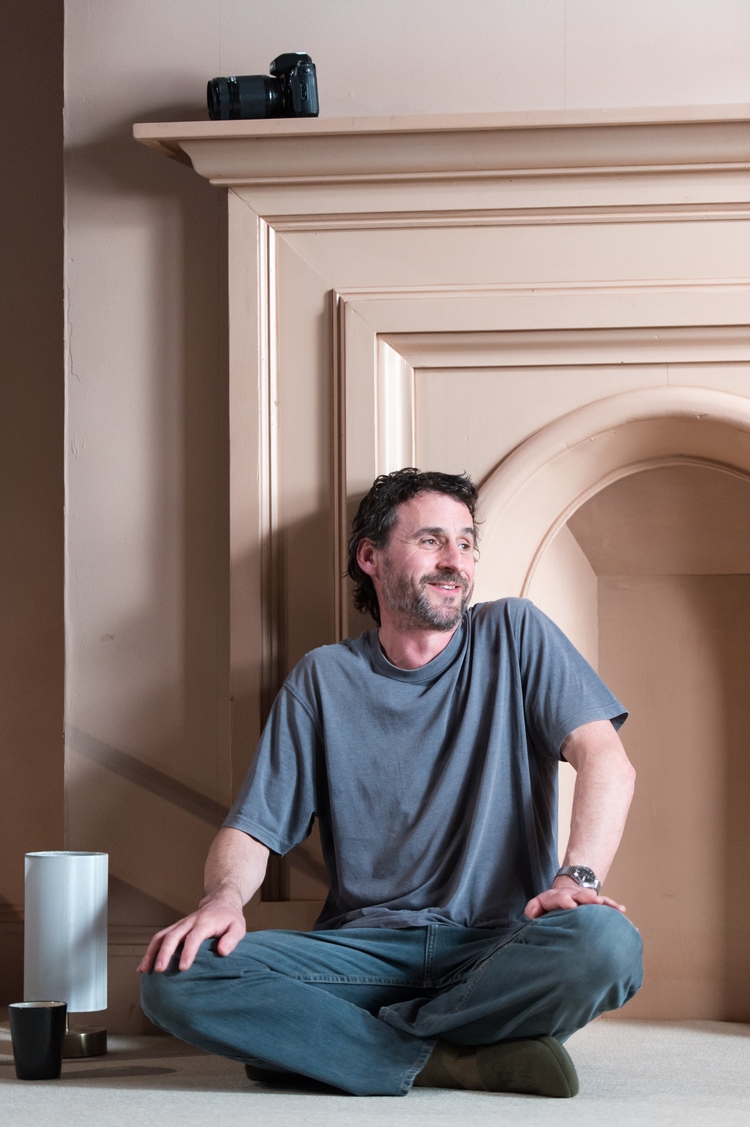 Performances
Theatre Royal Plymouth
Thursday 21st March – Saturday 6th April 2013
Reviews
★★★★
"Despite the serious material, author Glenn Waldron's dialogue between the characters maintains the humour throughout, while Joe Murphy's direction keeps the pace"
Public Reviews
★★★★
"A well observed piece, dark in essence but with plenty of humour tightly directed by Joe Murphy."
Whatsonstage.com
Cast
Mark
Tom Andrews
Becci
Becci Gemmell
Richard
Dylan Kennedy
Lucy
Joana Nastari
Graham
Tom Peters
Laura
Leah Whitaker
Creative Team
Author
Glenn Waldron
Director
Joe Murphy
Set & Costume Designer
Hannah Clark
Lighting Designer
Malcolm Rippeth
Sound Designer
Isobel Waller-Bridge
Assistant Director
Bethany Pitts
Casting Director
Charlotte Sutton
Dialect Coach
Mary Howland
Produced by
Theatre Royal Plymouth, Ontroerend Goed, Richard Jordan Productions and Vooruit in association with Adelaide Festival
Written by
Alexander Devriendt
Angelo Tijssens & the cast
About
Five performers. Five Rounds. Your vote. One survivor.
Belgium's multiple Fringe First-winning company Ontroerend Goed and Australia's The Border Project put the power into your hands to vote for your favourite candidate amongst our five actors in an immersive exploration into the intricacies and traps of voting systems and mediatized democracy. Fight Night makes elections a theatrical game.
Performances
Theatre Royal Plymouth
26th September – 12th October 2013
Sydney Theatre Company, Sydney
20th March – 13th April 2014
Ekerse Theaterzaal, Ekeren
12th May 2014
Frascati, Amsterdam
13th & 14th May 2014
Theater Malpertuis, Tielt
15th May 2014
CC Berchem, Berchem
16th May 2014
Kunstencentrum De Werf, Bruges
18th May 2014
Grand Theatre, Gronigen
20th – 22th May 2014
Minardschouwburg, Ghent
23th – 25th May 2014
Rotterdamse Schouwburg, Rotterdam
15th January 2015
Stadsschouwburg Utrecht
20th January 2015
Hong Kong Arts Festival
26 February 2015 - 1 March 2015
Unicorn Theatre, London
16 April 2015 - 3 May 2015
Roeselare, Belgium
15 May 2015
Tilburg, NL, De NEW Vorst
December 2015
Reviews
★★★★
"Without even a single political reference, Ontroerend Goed's 'Fight Night' makes a precarious analysis of the consensus politics our democratic system has fallen into. That's impressive."
De Morgen, Evelyne Coussens
★★★★
"A cross between Big Brother and an Italian general election."
The Independent
★★★★
"'Fight Night' develops into a vital exploration... into why we cling to our democratic institutions despite their failures, and what the alternatives might look like; and how, in the end, we deal with dissent, in a big society or a small room where the majority have decided, but a large minority beg to disagree."
The Scotsman
Cast
Charlotte De Bruyne
Sophie Cleary
Maria Dafernos
Valentijn Dhaenens
David Heinrich
Angelo Tijssens
Roman Vaculik
Creative Team
Director
Alexander Devriendt
Scenography, lighting design & production
Lilith Tremmery
Costumes & scenography
Sophie De Somere
Music
Cameron Goodall & David Heinrich
Technical
Jasper Taelemans
Produced by
Theatre Royal Plymouth
Written by
Doug Lucie
About
Look, here we are with time to kill, enough hash brownies to get the entire population of Oxford high and two guitars. Let's just jam, man, like the old days.
An Oxford College Ball, June 1973. Genius folk musician John Martyn is on the bill and he's brought along his equally brilliant friend, Nick Drake. Despite their wildly different natures – John is a maverick; charming, brash and reckless, whilst Nick is shy and pensive – the two are close friends. But whereas Martyn's career has taken off with the release of his groundbreaking album, Solid Air, Nick's has stalled after his last effort, Pink Moon. And he doesn't want to talk about it.
Backstage, between sets, the two musicians hook up with an unlikely crew – Ball Committee Rep, Anthony Blair, his date Sarah (who has dreams of joining the RSC), anti-ball protestor Dave (who isn't supposed to be there) and off-duty Special Forces squaddie, George. Fuelled by hash brownies, crates of alcohol, lobster and crisps, the party spend a reflective night bantering, bickering, making music and singing.
Exploring themes of artistic purity vs commercial realism, social mobility and friendship, Solid Airis a funny and moving play echoing sentiments of today's social disparity
Performances
Theatre Royal Plymouth
Thursday 7th – Saturday 23rd November 2013
Reviews
★★★★
"Solid Air is a superb, beautiful, thought provoking piece of new theatre that rewards the audience from the moment they walk in until the final applause has died away"
The Public Reviews
★★★★
WhatsOnStage
"…a theatrical treat, well written and brilliantly acted. An absolute triumph which stays with you long after the lights go up"
Western Morning News
Cast
Sarah
Alice Bailey Johnson
John Martyn
Sean Biggerstaff
Nick Drake
Tom Clegg
Anthony Blair
Phil Elstob
Dave
Jim English
George
Joe Sims
Creative Team
Director
Mike Bradwell
Set and Costume Designer
Bob Bailey
Sound Designer
Gregory Clarke
Lighting Designer
Jason Taylor
Assistant Director
Jennifer Tang
Casting Director
Lucy Jenkins (McShane Casting)