Produced by
Theatre Royal Plymouth
Written by
Carl Grose
About
Cornish conspiracy theorist Virgil Ploy is paranoid. He thinks that everyone is out to get him – that includes his mother and her new husband, Dusty.
He might well be right. It's hard to know who to trust these days. But then, living on top of a secret M.O.D. chemical weapons plant can do strange things to you.
Very strange things indeed…
Horse Piss For Blood is a bizarre and darkly funny new play about family, madness and Cornwall's darkest secret…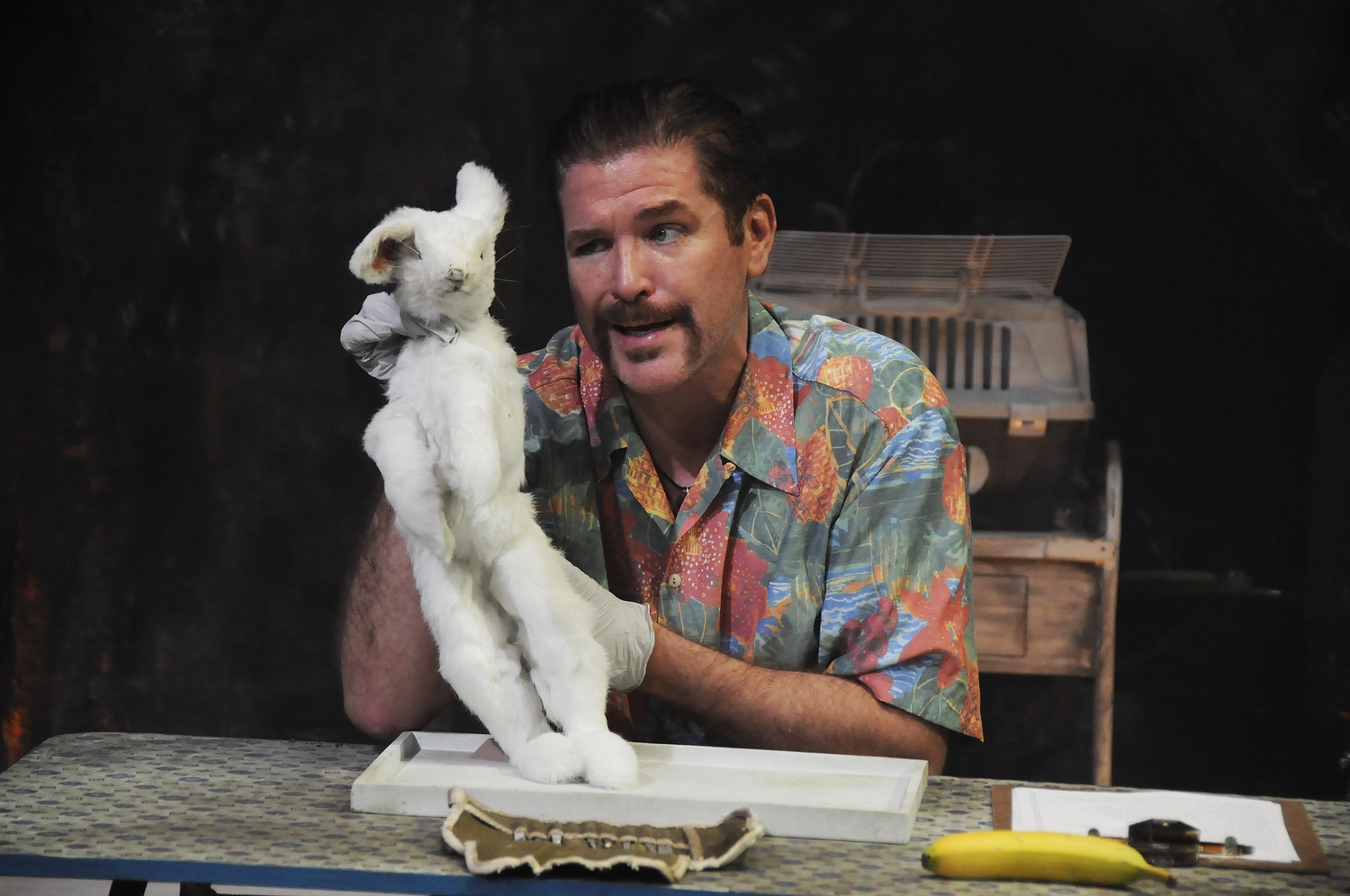 Performances
Theatre Royal Plymouth
Saturday 10 – Saturday 24th March 2012
Reviews
"It's the acting that brings this piece to life – as well as Theatre Royal artistic director Simon Stokes' direction and the excellent craggy, wind-blown set"
West Briton
Cast
Dusty
Philip Brodie
Levine
Gregory Gudgeon
Iris
Amy McAllister
Gertrude
Veronica Roberts
Virgil
Alex Robertson
Creative Team
Director
Simon Stokes
Set & Costume Designer
Francis O'Connor
Lighting Designer
Colin Grenfell
Sound Designer
Adrienne Quartly
Casting
Lucy Jenkins CDG & Sookie McShane CDG
Accent Coach
Mary Howland
Fight Director
Kev McCurdy
Produced by
Theatre Royal Plymouth, Ontroerend Goed, Sydney Theatre Company, Richard Jordan Productions Ltd, and Stadsschouwbung Amsterdam in association with Sydney Festival
Written by
Alexander Devriendt and Joeri Smet in collaboration with the cast
About
Ontroerend Goed return to the Theatre Royal Plymouth to present you with a history of everything, from the present day all the way back to the Big Bang. Based on evolutionary theory, cosmology and the infinite beauty of the physical world, they will attempt to reach a completeness of the ungraspable astronomical history of the universe. In one evening. In their own unique way.
This is our fourth production with Ontroerend Goed following Audience, Teenage Riot and Under the Influence, and comes to us direct from the Sydney Festival, Australia.
Performances
Theatre Royal Plymouth
Thursday 12th – Saturday 28th April 2012
Sydney Festival
13th January - 5th February 2012
Gent Belgium
22nd - 24th March 2012
Leuven
28th March 2012
Amsterdam
30th & 31st March 2012
Kurtheater, Baden
14th May 2014
Auawirieben, Bern
16th & 17th May 2014
Theater aan Zee, Ostende
9th August 2014
Minardschouwburg, Ghent
25th & 26th September 2014
CC Westrand, Dilbeek
29th September 2014
CC De Herbakker, Belgium
30th September 2014
De NEW Vorst, Netherlands 2nd & 3rd October 2014
CC de Meent, Belgium
4th October 2014
CC De Schakel, Belgium
9th October 2014
CC De Spil, Belgium
10th October 2014
Theater Winterthur, Switzerland
10 March 2015
TAK Theater Liechtenstein
11 March 2015
Stadttheater Schaffhausen, Switzerland
12 - 14 March 2015
Cast
Karolien De Bleser
Charlotte De Bruyne
Cameron Goodall
Zindzi Okenyo
Tahki Saul
Joeri Smet
Nathalie Verbeke
Creative Team
Director
Alexander Devriendt
Scenography/Costumes
Sophie De Somere
STC Production Manager
Terri Richards
Lighting Design/Main Technician
Lilith Tremmery
Assistant Stage Manager/Technician
Michael Yallop
Theatre Technician
Tony McCoy
Script/Research Assistance
Zachary Hatch
Production Photographer
Brett Boardman
Produced by
Theatre Royal Plymouth, Ontroerend Goed, Laika, and Richard Jordan Productions Ltd
Written by
Koba Ryckewaert
About
It's wrong. Everything is wrong. The big stuff, the little stuff and everything in between. The world is messed up and there is nothing anyone can do about it.
How must all of this look through the eyes of a teenager? Especially when the adults seem to have no idea how to fix things. Well, come and find out. Maybe teenagers can do better.
Our Belgian friends, Ontroerend Goed, return with their latest show, All That is Wrong direct from the Edinburgh Festival. If you've seen any of their recent shows at the Drum, you'll know to expect all the big ideas, the wit, the humour and the mischief. If not, come and see what you're missing. Come and see All That is Wrong.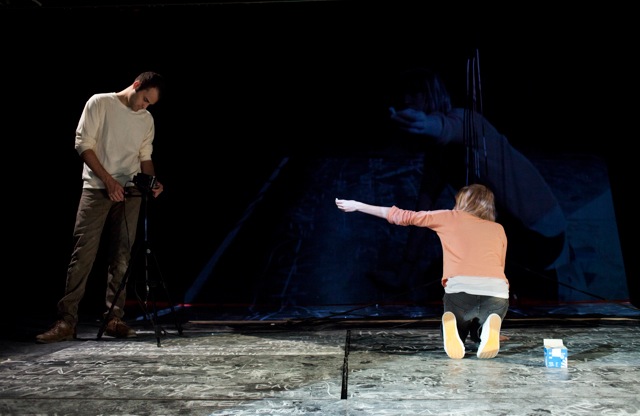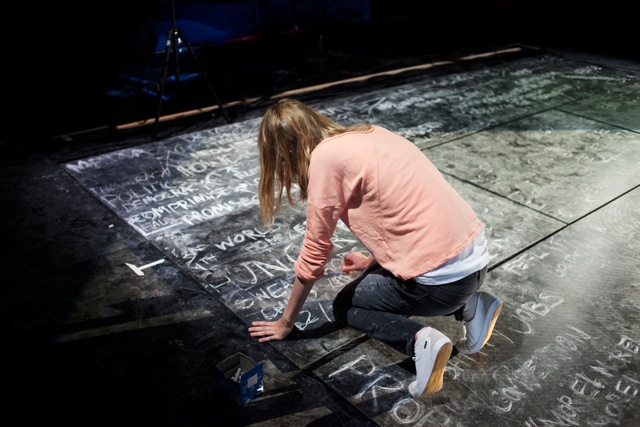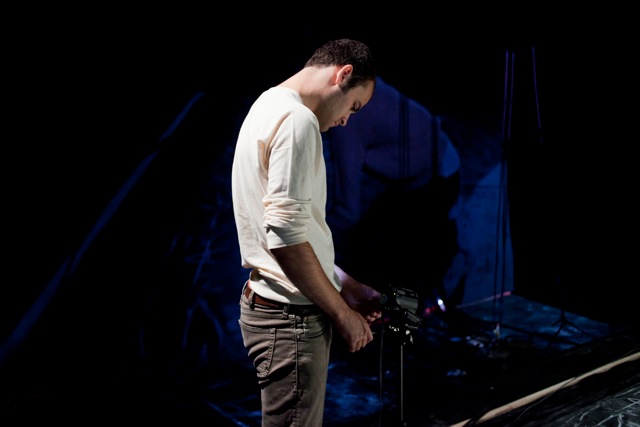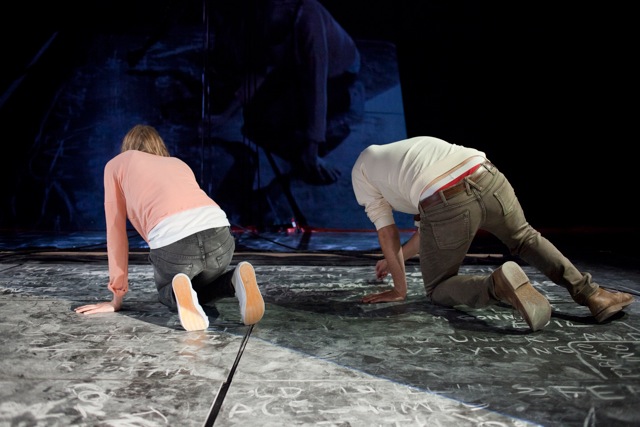 Performances
Theatre Royal Plymouth
Wednesday 25th – Saturday 28th July 2012
Tuesday 6th – Saturday 17th November 2012
Societaetstheater, Dresden
6th & 7th April 2014
Springfestival, Copenhagen
19th May 2014
Awards
2012 Scotsman Fringe First Award Winner
2012 Total Theatre Award Winner
Cast
Zach Hatch
Koba Ryckewaert
Creative Team
Director
Alexander Devriendt
Dramaturg
Joeri Smet
Lighting & Set Design
Rob Van Ertvelde
Costumes & Set Design
Sophie De Somere
Sound Design & Touring
Jasper Taelemans
Dramaturgical Advisor
Mieke Versyp
Produced by
Theatre Royal Plymouth
Written by
Rona Munro
About
She's the gritty, glamorous aviator; the fastest, highest, bravest woman in the world, but with one last race to go: to dream the impossible dream, to reach the unreachable stars. If NASA will let her – and Congress plays ball.
"We choose to go to the moon in this decade and do the other things, not because they are easy, but because they are hard…because that challenge is one that we are willing to accept, one that we are unwilling to postpone, and one which we intend to win"
President Kennedy, 1961.
The Astronaut's Chair, specially commissioned by the Theatre Royal Plymouth, is Rona Munro's second 'space' play following Little Eagles, about the space race in Russia, produced by the Royal Shakespeare Company.
Performances
Theatre Royal Plymouth
Thursday 20th September – Saturday 6th October 2012
Reviews
★★★★
"The dialogue is so elegant, so perfecting crafted and authentic"
Exuent Magazine
★★★★
"A beautifully written and sensitively executed docudrama"
WhatsOnStage
★★★
"Performed with panache"
The Guardian
★★★★
"An intriguing insight into a piece of unfamiliar, but fascinating history"
The Public Reviews
★★★★★
"The Astronaut's Chair is exclusively a Drum production, continuing to uphold the theatre's reputation for exciting and challenging work"
Plymouth Herald
Cast
Steve
Tom Hodgkins
Renee
Ingrid Lacey
Larissa, Valentina and Peggy
Amanda Ryan
Jack, Kennedy and Senator
Jack Sandle
Jo
Eleanor Wyld
Creative Team
Director
Simon Stokes
Set and Costume Designer
Bob Bailey
Lighting Designer
Chahine Yavroyan
Sound Designer
Adrienne Quartly
Assistant Director
Bethany Pitts
Casting Director
Ginny Schiller CDG
Fight Director
Alison de Burgh
Vocal Coach
Mary Howland