And The Horse You Rode In On
Created by
Told by an Idiot
Produced by
Theatre Royal Plymouth and Told by an Idiot. Commissioned by the Barbican and Brighton Festival
About
A rather well known rabbit attempts to stop an alien blowing up the earth.
In a Berlin cafe a professor pleads with her student not to commit an atrocious act.
And in an infamous London department store the weirdest ever episdoe of Are You Being Served? is about to begin.
Examining extreme acts of violence and the lengths people will go for their beliefs, this sinister comedy of ineptitude is a funny and deeply disturbing look at how powerless we are to stop people when they have reached a point of no return.
Inspired by a variety of sources from Hitchcock to Dario Fo, this sequence of serious follies takes Told by an Idiot's unique and distinctive style in a new and unsettling direction.
Performances
Theatre Royal Plymouth
24th February - 12th March 2011
Warwick Arts Centre
15 - 19 March 2011
Unity Theatre, Liverpool
22 - 26 March 2011
West Yorkshire Playhouse, Leeds
29 Ma - 2 April 2011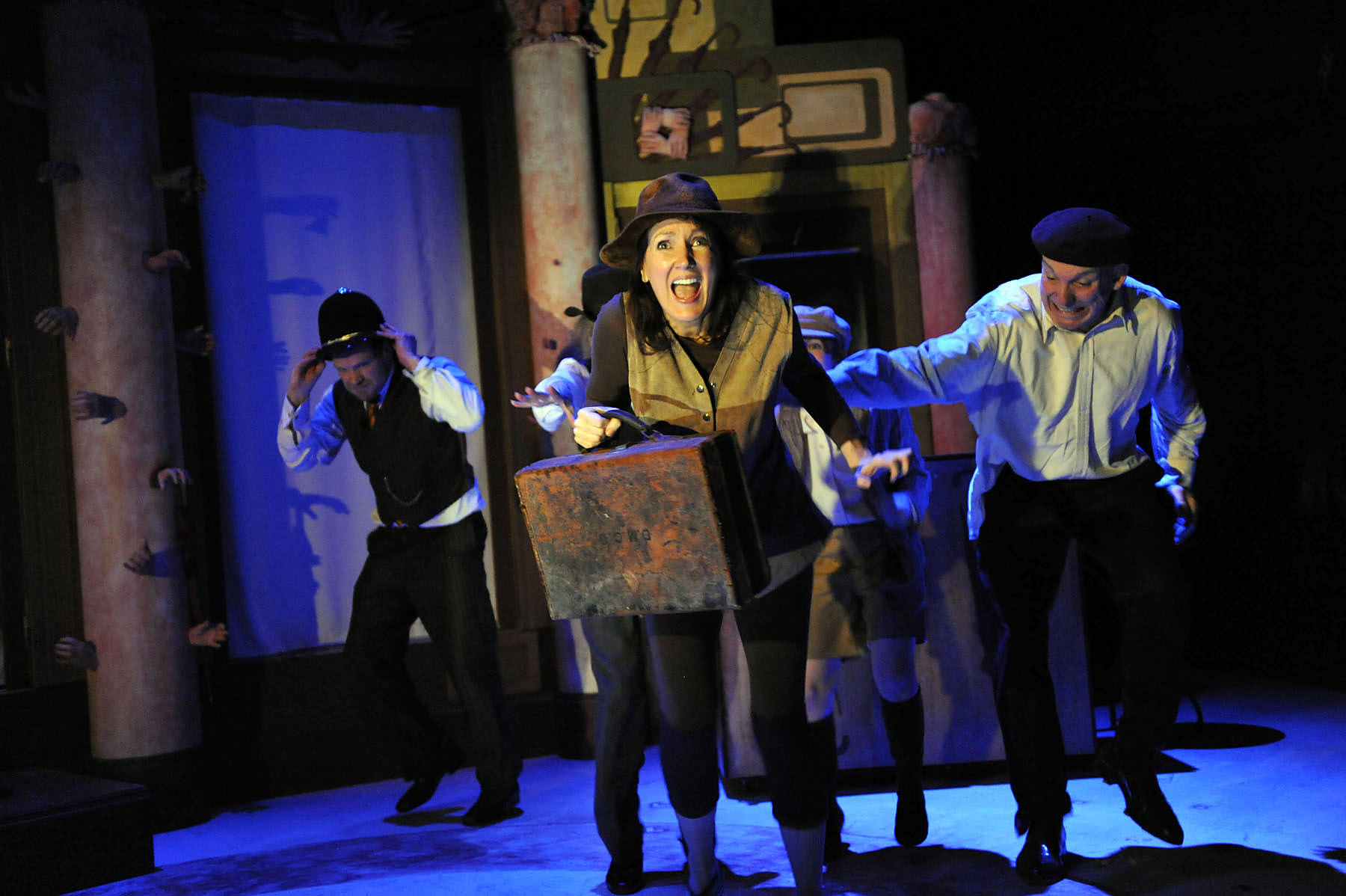 Reviews
"It's just brilliant, brilliant fun… They were just absolutely pitch perfect"
BBC Radio 4, Saturday Review
★★★★
"The folly of terrorism is the potentially daring theme of the latest show from Told by an Idiot. In the hands of other companies such a subject might yield po-faced earnestness, but here it is given a wonderfully nutty, deceptively irreverent and theatrically inventive spin."
The Times
"An ingenious, jolly old romp satirising the sort of radicalism that acts without responsibility."
Daily Mail
Creative Team
Director
Paul Hunter
Designer
Sophia Clist
Lighting Designer
Natasha Chivers
Sound Designer
Adrienne Quartly
Associate Director
Hayley Carmichael
Producer
Sebastian Warrack
Assistant Director
Justin Audibert
Cast
Annie Fitzmaurice
Bettrys Jones
Martin Hyder
Jane Guernier
Nick Haverson (until 7th May)
Javier Marzan (from 9th May)
Produced by
Theatre Royal Plymouth and ATC
Supported by The Goethe Institut London
Written by
Roland Schimmelpfennig
About
What happens behind closed doors?
In the kitchen of your local takeaway restaurant, for example. There are people who you may only see for a brief moment, people you might not even consider. All the intricacies of their lives are playing out in that one space; their relationships, identities, hopes and experiences. What if you could find out more?
The Golden Dragon centres on an Asian restaurant located somewhere in central Europe. Against a background of exotic orders and swiftly changing images, the story follows the lives of 15 people who live and work almost on top of one another in a modern, multi-ethnic community. It's a playful fable of modern life and migration that whisks you from your local takeaway to East Asia and back, revealing what really goes into that bowl of spicy soup!
The company of five actors each play a series of characters with different genders, ethnicities and wildly different ages. The result is a funny, fast paced drama that tackles a topical issue like migration but doesn't hit you over the head with journalistic rights and wrongs of the situation.
Written by the multi-award-winning Roland Schimmelpfennig, The Golden Dragon is our latest collaboration with one of the Country's most exciting new writing companies, ATC following our production of Eurydice.
Performances
Theatre Royal Plymouth
12th - 28th May 2011
Holt Festival
29th July 2011
Traverse Theatre, Edinburgh
4th - 28th August 2011
Arcola, London
1st - 24th September 2011
Northwall, Oxford
29th - 30th September 2011
Quarterhouse, Folkestone
1st October 2011
Manchester Royal Exchange
4th - 8th October 2011
Truck Theatre, Hull
13th - 14th October 2011
Bristol Old Vic
18th - 22nd October 2011
National Centre for Performing Arts, Mumbai
10th January 2012
National School of Drama Festival, New Delhi
12th January 2012
Jagriti Theatre, Bangalore
13th - 29th January
International Theatre Festival of Kerala, Kerala
2nd February 2012
Reviews
It's served up with copious helpings of inventive wit and a fantastically chewy conceit
The Telegraph
★★★★
This is an unflashy and often quietly surprising piece of theatre that treats a familiar subject in a new way. If, like a bowl of surprisingly spicy soup it only offers a real punch in the last few mouthfuls, its intelligence and thoughtfulness is apparent, not least in the actors' performances.
Lyn Gardner - The Guardian
The ATC/Drum production of David Tushingham's translation is rather absorbing. A touching evocation of global migrants, an essay on globalised deracination, the
shifts and abuses of poverty in hidden communities
The Times
Cast
A Man Over 60
David Beames
A Young Man
Adam Best
A Woman Over 60
Ann Firbank
A Young Woman
Kathryn O'Reilly
Creative Team
Director
Ramin Gray
Aesthetic Inspiration
Johannes Schütz
Associate Designer
Natasha Piper
Lighting Designer
Stephen Andrews
Musical Arrangement
Zenghui Qiu
Sound Designer
Alexander Caplen
Casting Director
Julia Horan CDG
Assistant Director
Nick Bruckman
Company Stage Manager
Jess Banks
Produced by
Theatre Royal Plymouth and Frantic Assembly in association with Chichester Festival Theatre
Written by
Abi Morgan
About
Lovesong intertwines a couple in their 20s with the same man and woman a lifetime later. Their past and present selves collide in this haunting and beautiful tale of togetherness. All relationships have their ups and downs; the optimism of youth becomes the wisdom of experience.
Love is a leap of faith.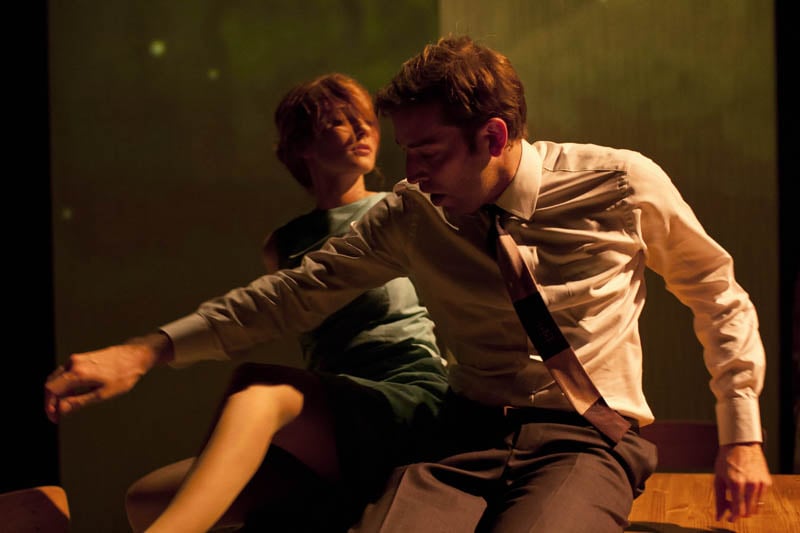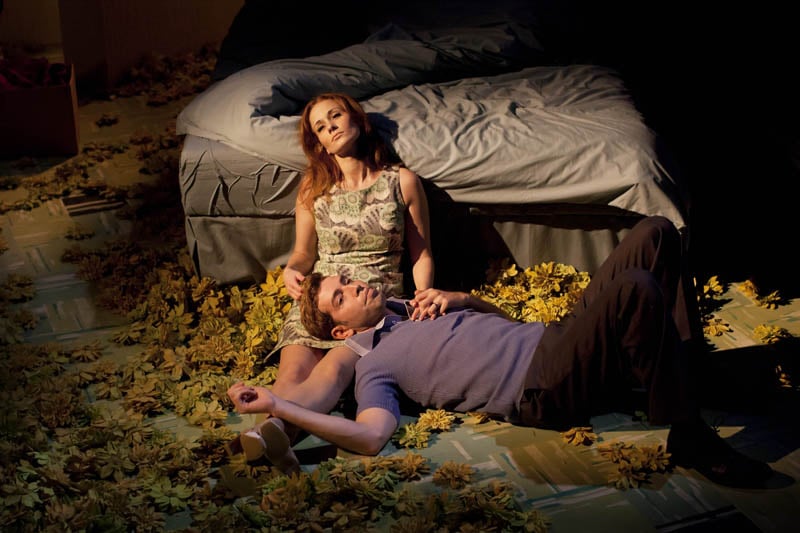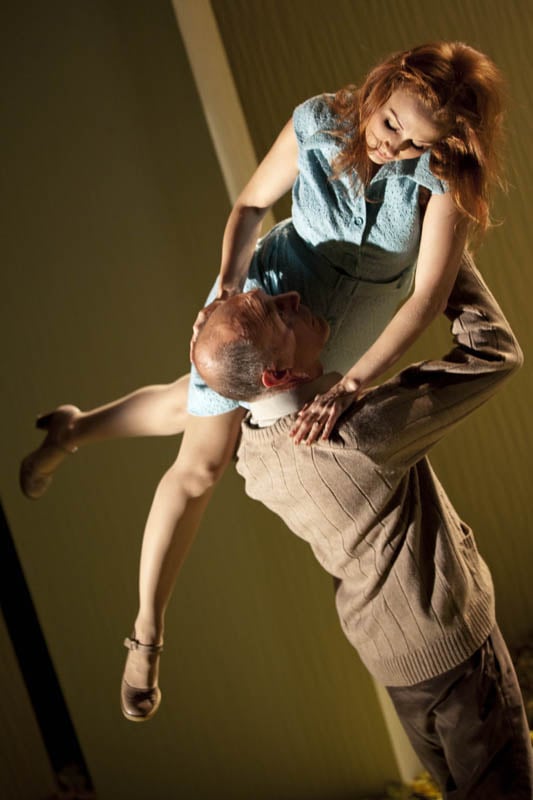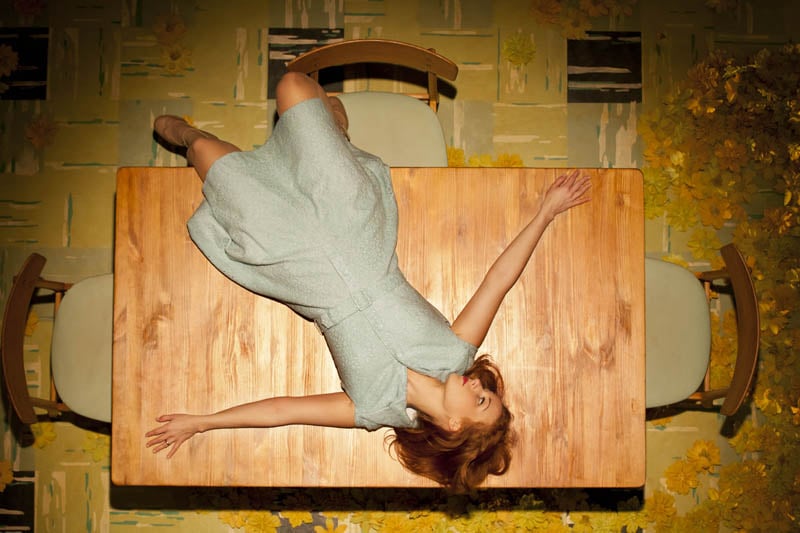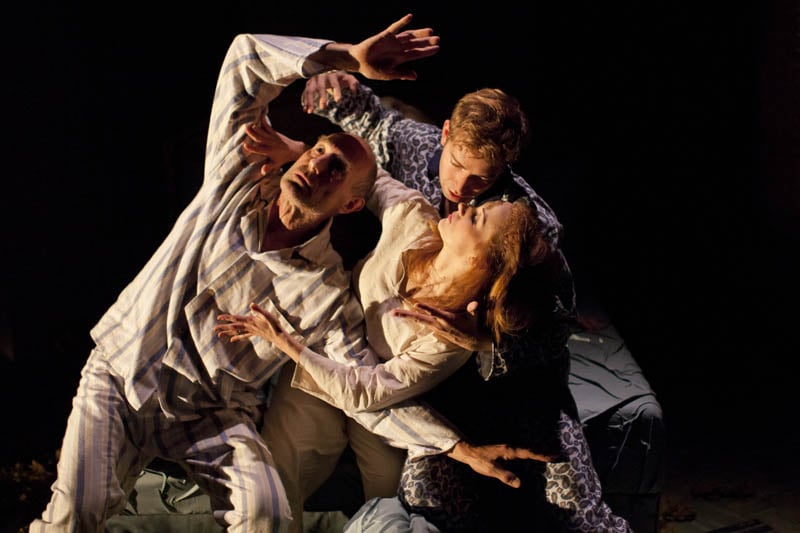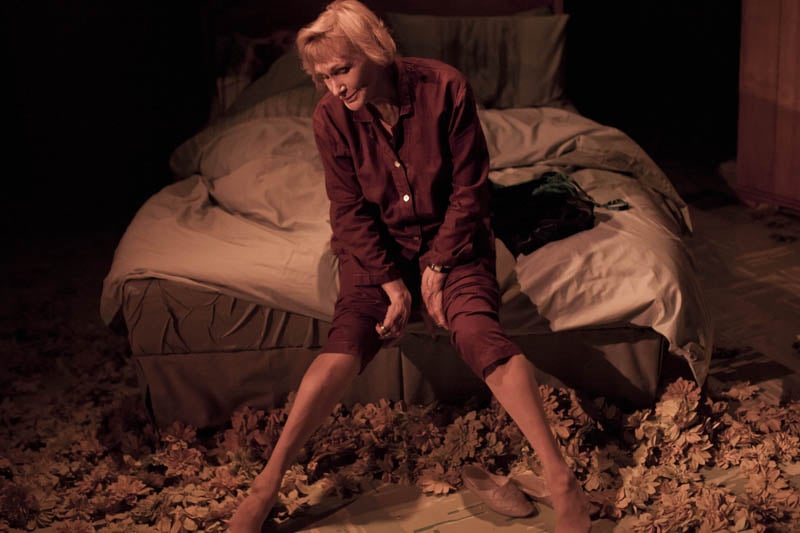 Performances
Theatre Royal Plymouth
Friday 30th September – Saturday 15th October 2011
Warwick Arts Centre
West Yorkshire Playhouse
Chichester Minerva
12th - 24th November 2011
Lyric Hammersmith
11th January - 4th February
Citizens Theatre, Glasgow
7th - 1st February
Sherman Cardiff
14th - 18th February
Reviews
★★★★
"Achingly beautiful... directed and choreographed with imaginative precision and poignancy"
The Independent
★★★★
"It builds beautifully into a touching meditation on loss and separation through death. You may well not leave it dry-eyed."
The Times
"Like love itself, Lovesong can take your breath away."
The Observer
Cast
William
Edward Bennett
Billy
Sam Cox
Maggie
Siân Phillips
Margaret
Leanne Rowe
Creative
Writer
Abi Morgan

Direction & Choreography
Scott Graham & Steven Hoggett

Design
Merle Hensel

Lighting Design
Andy Purves

Sound Design
Carolyn Downing

Video Design
Ian William Galloway

Casting
Sarah Hughes

Singing & Voice
Helen Porter

Assistant Director
Geordie Brookman
Produced by
Ontroerend Goed, Richard Jordan Productions Ltd,
Vooruit and Theatre Royal Plymouth
Written by
Joeri Smet and Alexander Devriendt
About
I've been in an audience for quite a while now. Nothing beats the buzz of being 'there' sitting among my fellow audience members hearing them laugh, smelling them, and clapping to the rhythm of their clapping. Sometimes I'm more interested in them than in the show.
I wonder how long I could watch them. Probably as long as I could stand them watching me. But there's so many of them and I am on my own. I'd be outnumbered.
Let's play it safe.
We'll watch the audience together.
Inspired by analyses of mass behaviour, management-techniques and rhetorical tricks, Audiencelooks at how people behave when surrounded by other people. You can choose to join in, or you can just watch. It's up to you, the audience.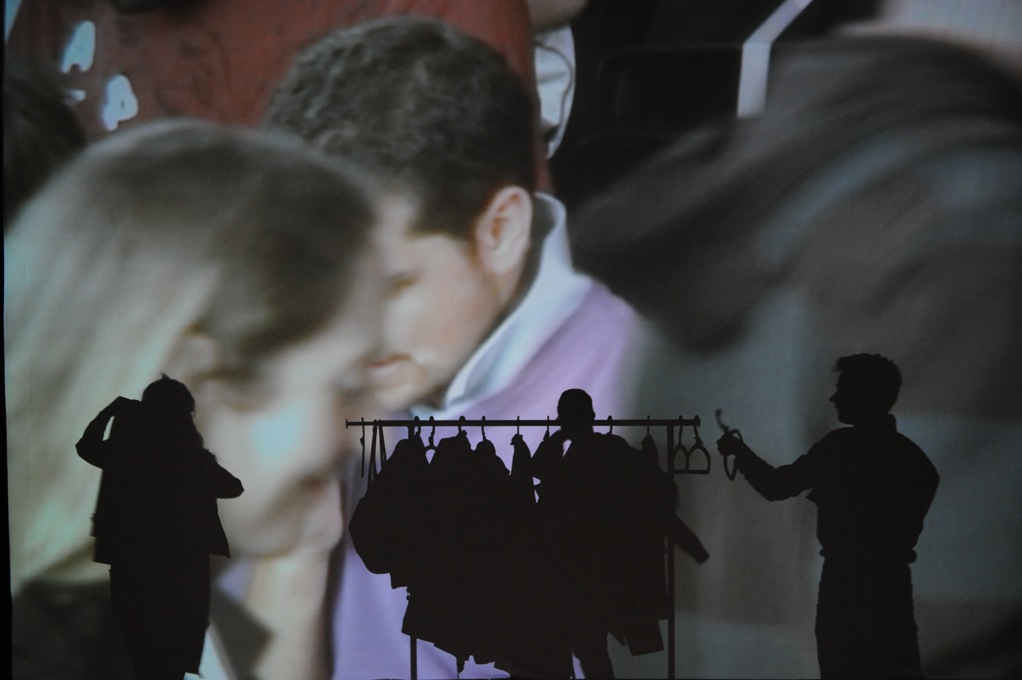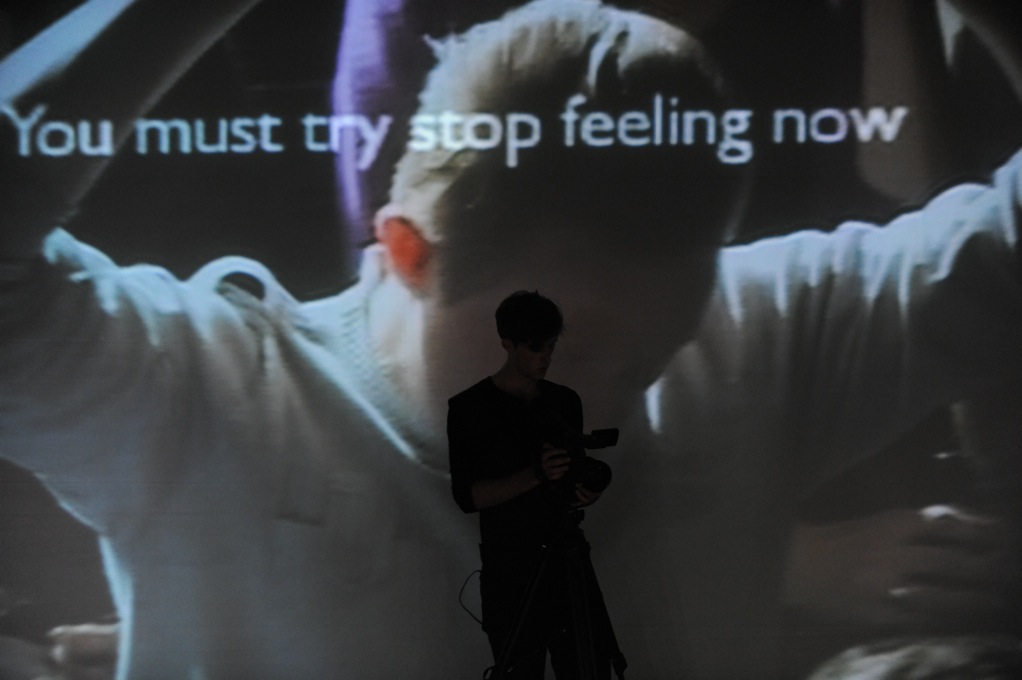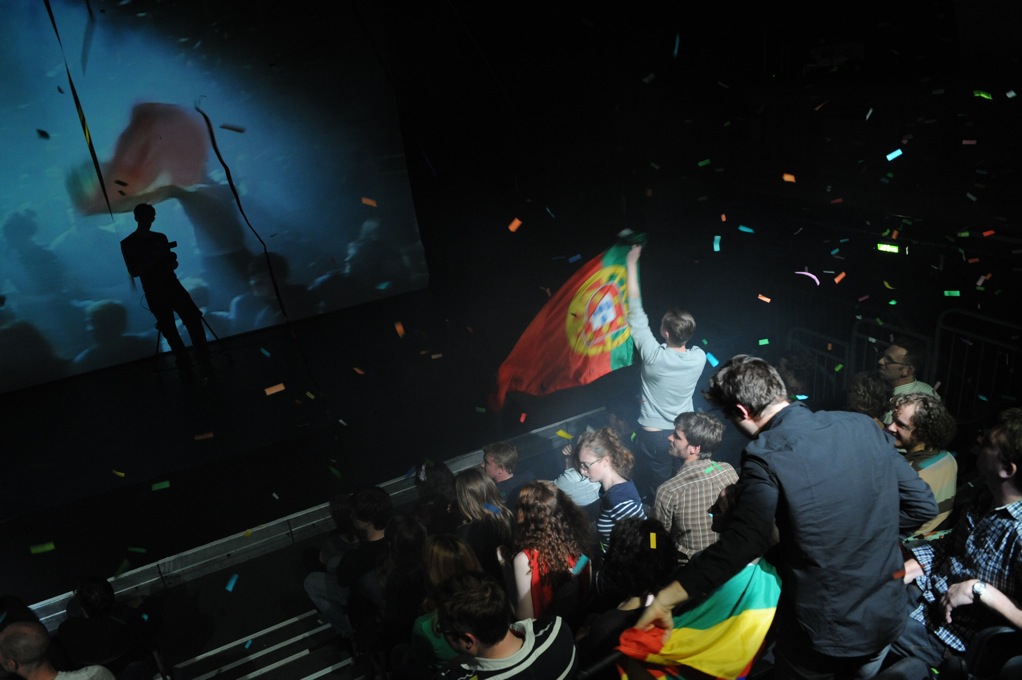 Performances
Theatre Royal Plymouth
2nd – 12th November 2011
Hasselt Belgium
1st - 2nd April 2011
Edinburgh Festival
5th - 28th August 2011
Enschede
27th - 28th September 2011
Gent
5th - 7th October 2011
Groningen
19th November 2011
Soho Theatre London
6th December - 7th January 2012
Antwerp
28th - 29th February 2012
Utrecht
30th - 31st March 2012
Reviews
★★★★
"Ontroerend Goed know full well that what they are doing here will inspire debate. They invite it and then hijack it, providing their performance with a greater social context."
The Times
★★★★
"There is undoubted power in the piece… it's a fascinating and slippery hour, and if nothing else, proves that an audience isn't just integral to a show it can "be" the show, and theatre is a forum to work out who we are, what we think and understand that sometimes being a witness is not enough. Sometimes we must stand up and break the rules. Being a really bad audience can be a really good thing."
Lyn Gardner - The Guardian
"'Audience' makes a slick and aggressive case for considering how we might conceive of ourselves as an audience: as receivers of, and responders to messages: how we might recognise ourselves – when broadcasted, when scrutinised, when singled-out or brought together."
Exeunt Magazine
Cast
Maria Dafneros
Tieman Van Haver
Matthieu Sys
Angelo Tijssens
Creative Team
Camera
Aaron De Keyzer
Directed by
Alexander Devriendt
Text
Joeri Smet and Alexander Devriendt
Lighting Design and Music
Timme Afschrift
Scenography and Costumes
Sophie De Somere
Stage Technician
Wim Hermans and Jon Barron
Produced by
Theatre Royal Plymouth
Created with the support of London Word Festival
Written by
Chris Goode
About
In this new piece of evolving, gently interactive documentary storytelling, Chris Goode looks at what can be found, said and shared in the space of a breath: nitrogen, oxygen and argon; love, laughter and longing; hopes, ideas, testimony.
Keep Breathing starts from an invitation made via the internet to individuals all over the world, to speak to an audience of strangers. They can say anything, on any topic, provided it can be spoken in one breath. Through their offerings, a network gradually becomes revealed, connecting performer, authors and audience, locally and globally.
A continuation of Chris's work exploring big ideas in intimate formats, Keep Breathing takes you on an emotional and intellectual journey that's beguiling, immersive, and full of the rhythms of life
Performances
Theatre Royal Plymouth
Wednesday 16th – Saturday 26th November 2011
Reviews
★★★★
"Like life itself, the show will constantly evolve as new people contribute and collaborate"
The Guardian
"A startlingly simple idea, but beautifully executed and, at times, intensively moving"
Western Morning News
Cast
Chris Goode
Creative Team
Director, Actor, Sound Designer
Chris Goode
Lighting Designer
Kristina Hjelm

Set, Props & Costume Designer
Naomi Dawson